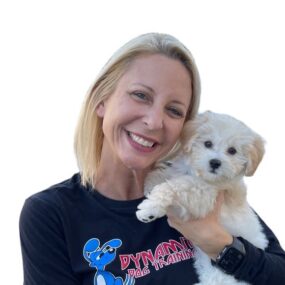 Jamie Diaz, Owner, CPDT-KA
Jamie Diaz is the new owner and Training Director of Lucky Dog Training Club. She has been passionately training dogs for over 15 years using strictly positive reinforcement/force free methods.  She is a certified Dog Trainer with a CPDT-KA certification and is licensed under Victoria Stilwell. As part of Victoria Stilwell's Positive Dog Training Team, Jamie is an ambassador for force free methods and serves as a mentor to aspiring force free trainers around the country.
She is also a certified K9 Nose work instructor, CGC evaluator, Trick Dog Certified Trainer, and is working on case studies for the Treat/Retreat Certification that focuses on dog to people reactivity. She is also proud to serve as an evaluator and instructor for the great new program C.L.A.S.S. which was formed by the APDT to promote training focused on the use of positive reinforcement and to strengthen relationships through positive training methods.
Jamie also owns Dynamite Dog Training, which currently has two training centers; the original location in Deerfield Beach that has been successfully operating for 10 years, and a second center in Delray Beach that has been in operation for 4 years now.
Kelly Evans, Facility Manager
Kelly Evans is a Certified Pet Nutritionist who studied at Colorado State and Holly & Hugo-an online accredited University. She has been practicing Pet Nutrition for 13 years. Her love for animals started very young. She was the kid who would rescue stray cats and dogs and hide them in her room-saving all of her dinner to feed them without her parents knowing…for at least a little bit anyway.
Her grandfather owned kennels in Hialeah where she observed the love her "Poppy" had for the greyhounds. She couldn't wait to assist him in feeding them or sitting in their crates playing with the dogs.Her father started the K9 unit for Miami PD in the 70's where she grew up with German Shepherds trained in German.. Her parents always thought she would be a veterinarian. In fact some people may recognize her from VCA where she worked back in 2014 in Coconut Creek or Koha where she was their staff Pet Nutritionist. In fact she found her passion for Pet Nutrition when she worked at Pawsch a free pet delivery service specializing in holistic dog food. Kelly advised customers on what food to feed their pets. Pawsch closed their doors in 2011. Seeing a niche market Kelly and her former husband decided to open their own Holistic Pet Store-The Paw Depot in Boca Raton.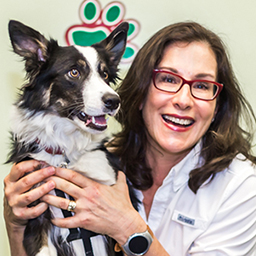 Mindy Cox, B.S., CPDT-KSA
Mindy Cox, is a Certified Professional Dog Trainer, a Professional Member of the International Association of Animal Behavior Consultants (IAABC), a Certified Fear Free Professional, and has been working with dogs for decades. She graduated with a bachelor's degree in Animal Science from Cornell University and pursued her master's degree in veterinary anatomy from the University of Georgia College of Veterinary Medicine.
Mindy is the founder of Lucky Dog Training Club in Jupiter, FL. And while she has since moved on to other ventures, she remains involved in Lucky Dog activities and you'll still find her running training sessions at the training center. She is also a founder and instructor at Dog Nerds, LLC, an educational company that creates online courses to help owners solve dog behavior issues. Learn more about Dog Nerds.
Mindy has had the good fortune of training under and learning from some of the top dog experts in the world. She continues to attend continuing education lectures and seminars to expand her expertise in dog behavior and has worked successfully with many dog owners in private consultations to help modify behavior problems including fear and aggression.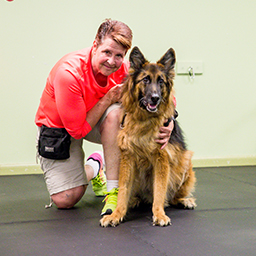 Cheryl VanVoorhies, M.Ed., CTC
Cheryl holds a Master's Degree in Educational Leadership, as well as graduating from Jean Donaldson's Academy for Dog trainers,regarded as the " The Harvard school of dog training."
A large part of her 35 year career was spent working with challenging students. This lead to a nice transition into her present career path. Cheryl started out assisting in Reactive dog class in 2008. She has lived the pain and triumph of living with a reactive dog of her own. This soon transitioned into her current position as a Veterinary Behavior Technician at Florida Veterinary Behavior Service, a veterinary behavior only specialty practice, where she has worked since 2012. She implements and troubleshoots all behavior modification treatment plans to ensure her patients success. She deals with many anxious and aggressive animals with a wide range of emotional disorders. 
Cheryl has lectured at the largest Veterinary Conference in North America speaking about noise aversion, and a Veterinary Technician Summit addressing noise aversion and motion sickness. She also lectures locally on many dog-related topics. 
Cheryl is also a certified dog Instructor at Lucky Dog Training Club where she teaches many classes such as puppy class, Nose Work, obedience, and Fido Fun and Games. Cheryl's extensive education and training brings a nice balance when working with clients and their pets.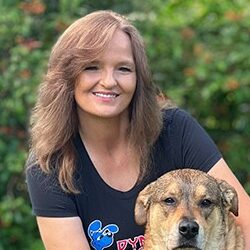 Tonja "Toni" Fugate, Professional Dog Trainer
Toni joined Dynamite Dog Training in 2021, bringing with her over 35 years of Dog Training experience. Toni specializes in Private sessions, Public group sessions, Basic through Advanced Obedience and Service Dog Training.
Prior to joining us, Toni worked for one of the Country's largest Rescue Organizations in their Veteran's PTSD Program, training Service Dogs and their Veteran Owner, as well as Managing the Adoption Unit. She was also a Level 3 Trainer for a Major Dog Training Corporation.
Toni is a Certified AKC Canine Good Citizen Evaluator, AKC Star Puppy Test Administrator and AKC Community Canine Evaluator and continues her education by attending Seminars, networking with top rated Trainers and partaking in hands-on experience with many different breeds with unique challenges.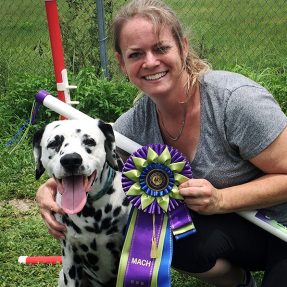 Kim Carey, B.S., B.F.A.
Kim Carey has always enjoyed working with animals, especially dogs and horses, and learning more about how they learn. While equestrian sports were her first competitive venue, by the age of sixteen she was competing in the canine sports Obedience and Agility with her first Dalmatian. Dalmatians have always had a special "spot" in her heart, and over time Kim has gained experience training and showing her dogs in Agility, Obedience, Rally, Conformation, Barn Hunt, Road Trials, and Therapy Work. She has put many titles on her dogs over the years including advanced titles in Obedience (CDX), Rally (RAE), Agility (MACH, TQX), and Conformation (GCHP, MBISS).
In dog sports, Kim's accomplishments include: multiple Top Ten Agility Dalmatians, multiple Top Ten Obedience Dalmatians, multiple Top Ten Rally Dalmatians, the only DCA National Specialty Best of Breed Winner (BISS) and Master Agility Champion (MACH) in AKC breed history, the First Grand Champion Dalmatian in AKC History (GCH), the youngest Champion Dalmatian in AKC History (CH), and a #1 Dalmatian Dog AKC All Systems (Breed and All Breed).
Kim and her dogs have received multiple invitations to prestigious events including the British Kennel Club's Crufts Champion Dog Show in England, the Westminster Kennel Club Dog Show and the AKC National Championship Dog Show (back when these two were invitation only for the Top Five), the AKC Rally National Championships (2021 most recent), the AKC National Obedience Classic (2017 most recent), and the Dalmatian Club of America's Top Twenty.
Kim holds a Bachelor of Science Degree in Education and a Bachelor of Fine Art Degree in Photography. She is a professional educator and a certified AKC ACT (Agility Course Test) Evaluator. Kim has taught training classes for dogs and their people on and off for the past several years. Combining her love for education and animals, Kim teaches positive interactions, motivation and skills through games, play, and rewards to build a strong bond between dog and handler so both may enjoy learning and training and be prepared to excel at and enjoy the various dog sports. Kim is also deft and experienced with training deaf dogs, including one of her own dogs!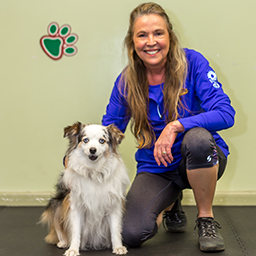 Anna Strait
 As the sport of agility evolves, Anna Strait has the tools and passion to train your team to be successful competitors, or just enjoy and share the sport with your four-legged companion. She is a very positive and motivational person.
Anna was bitten by the agility bug from the moment she stepped into her first class at Lucky Dog in 2009. At her first competition at DACOF (Dog Agility Competition of Florida) in 2011 on the Lucky Dog team, she and her mini Austalian Shepherd Violet took 3rd Place in Jumpers. At DACOF 2012 she was part of the Lucky Dog Team that finished in 2nd Place. DACOF 2013 the Lucky Dog Team finished in 5th Place; Anna won the 2nd Place in T2B, and 3rd Place in Jumpers.
In December 2014, Anna & Violet earned their first MACH (Master Agility Championship) and since then have earned additional MACHs. Violet is in the first place standing of her breed in the nation and will compete at the 2016 AKC Agility Invitationals.
As a student of agility, Anna has attended seminars with top ranked international handlers such as Jen Crank, Karen Holik, Rhonda Koeske, Tracy Sklenar, Anne Braue, and Barb Davis. Anna is a successful and active competitor at the Masters level with AKC and USDAA. Competing frequently puts her at the heartbeat of agility and as such is able to recognize new course challenges to inject continued excitement into her classes.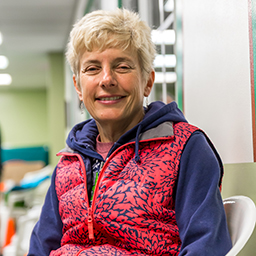 Barb Davis
Barb started working with dogs at the age of 15, and finished many champions in conformation and obtained dozens of titles in obedience including OTCH. Her first breed was Wire Fox Terriers and she now is owned by shelties and border collies. In 1995 she began competing in agility and in 1999 won her first national championship. She now has 9 national championship titles in 3 different venues and with 5 different dogs. She has competed internationally since 2000, 9 times with the AKC Agility World Team and multiple times with the European Open team. She has twice placed second at the World Championships. She currently has 47 MACH titles on her many great dogs she has had over the years.
Barb has a Masters degree in Mathematics Education and taught math at a community college for 15 years. In 2007 she started her own business, Stride Ahead Agility LLC, and began teaching agility full time. Barb has a passion for teaching and hopes her students will work hard to become the best teammate possible for their dog. Barb has worked with dozens of the best instructors from all over the world, many of them connected to the One Mind Dog system and she also occasionally traveled to Europe to train under other innovative instructors.
Barb has a passion for being on the cutting-edge of agility and loves passing on the information she learns that she thinks will most help her students. Barb's many years of working with dogs, and her analytic skills developed from her mathematics training, combined to create a handling system of methods natural for the dog, as well as help her develop an understanding and reason for every bit of communication relayed to the dog. She enjoys working with students to help them develop enough skill that they understand "why" they are doing each maneuver and being able to analyze for themselves when and why the dog misunderstands. This develops the harmony you sometimes see in an agility run where the dog and handler just look like poetry in motion.
Barb currently has 4 dogs, a sheltie "Rock-It" who is the oldest, is twice an AKC National Champion, a USDAA National Champion and an AAC National Champion(Canada). He won 7th at the Agility World Championship with the AKC US World Team and is an ADCH, MACH11 & PACH 4. His son "Skecher" is twice an AKC National Champion, a 3 time AKC Agility World.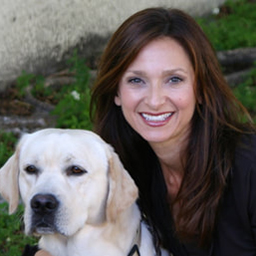 Lisa Radosta, DVM, DACVB: Special Visiting Instructor
Dr. Radosta has been helping owners positively alter their pet's behavior for many years, first as a dog trainer druing her college years, later as a veterinary behavior consultant and currently as a board certified veterinary behaviorist.
Dr. Radosta is a native of Florida. She graduated from the University of Florida College of Veterinary Medicine in 2000. Following graduation, she completed a one-year small animal medicine and surgery internship. She continued to practice in South Florida as a small animal veterinarian with a special interest in small animal behavior cases for the next 2 years.
In 2006, she completed a three-year residency in Behavioral Medicine at the Matthew J. Ryan Veterinary Hospital of the University of Pennsylvania. She received multiple research awards during her residency. With Mindy, she is the co-founder of Dog Nerds, an online dog behavior solutions site.  Visit her website to find out more about her practice or to schedule a private consultation.