Come & Stay Class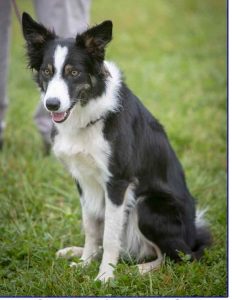 Having your dog run to you with enthusiasm and purpose when you call him/her is one of the most satisfying aspects of your relationship with your dog. The focus of this class is building a strong and reliable recall. You will learn to prompt, reinforce, and even save recalls in challenging situations. You will also learn how to teach your dog to perform a solid stay in sit, down, and stand positions even with distractions.
Class Eligibility: Dogs older than 4 months who are friendly to other dogs and people.
Class Duration: 4 Weeks (one class per week, one hour each)
What to expect in Come & Stay Class?
This course is taught outside in a fenced in area in order to present real-world training opportunities. In this 4-session class you will learn:
The 5 rules that will help you to build a solid recall
How to teach your dog to come even around distractions.
How and when to fade out the leash.
How to work at your dog's level to stay successful.
Be proactive as needed to keep your dog safe and comfortable.
What is reinforcing for your dog and be able to use this knowledge to effect positive training results.
How to apply class learning to problem solve approaches to real life situations.
How to teach your dog one of the most important skills they can have for their safety and your enjoyment of your relationship with your best friend.
You will also build a reliable stay. Your dog will learn to stay in the position in which you place him or her. You will build duration, distance, and the ability to stay around distractions.
How to Sign Up for Come & Stay Class
If you're interested in having your dog join us for a Come & Stay Class, please contact us at 561-427-6700 or send us an email at info@luckydogtrainingclub.com. Our sales staff will be happy to talk through any additional questions and get you signed up!