Trick Training! Self-paced & Online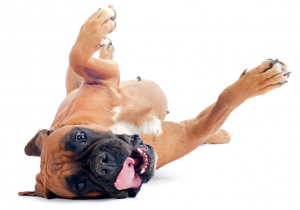 Dogs are the best, aren't they? And that's a good thing because they're also a bit, um, challenging. Especially when they are bored and need things to do.
This is your time to shine! This is your time to see just how super smart your dog really is!  This is your time to teach him all the fun parlor tricks you've seen in those doggie movies on tv!  Who knows…you could even get a novice trick title for your dog. Wouldn't that be a cool accomplishment?
We are offering a trick training course that is completely ONLINE!  You can train your dog in the comfort of your own home and at your own pace. No schedules to keep.  Got kids at home? Perfect! Have them help with the training and keep the dogs AND the kids busy for a while.
And it's great for all dogs, no matter their age or breed.
So keep reading for the 15 activities, plus bonus exercises that this course covers and then order yours today!
Trick Training- more info
Special Interest and Fun & Games classes