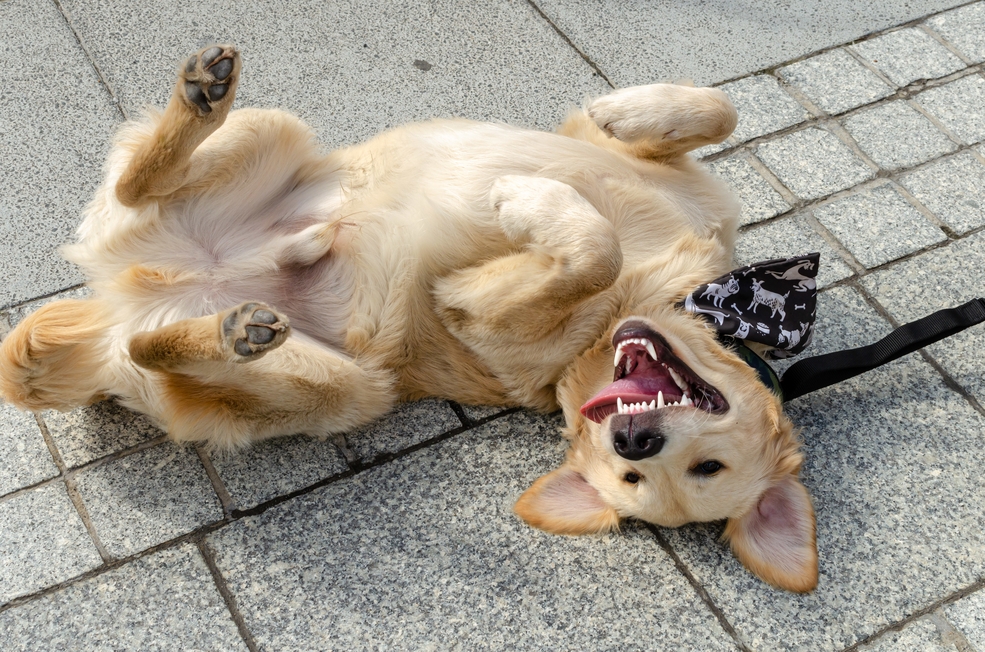 Teacher
Cheryl VanVoorhies
Duration
(4) 30-40 min + vids + bonus session
Category
Special Interest / Fun & Games
$ 125.00
TRICKS, TREATS & FUN class, for dogs of all ages (yes, an old dog can learn new tricks!) is all about cutting loose and having fun with your dog! Teaching your dog tricks is a great way to strengthen the bond between you and your dog, build confidence with timid or shy dogs, or just make you and others smile!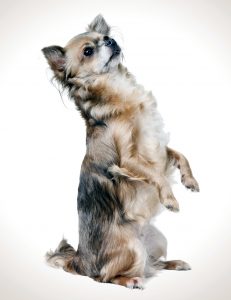 You and your dog will learn many tricks that are so much fun to teach and show off! To add to the already incredible fun, you will learn how to play games and do activities to keep your dog's brain busy and his or her life enriched.
This class is a combination of self-paced instructed recorded video and live virtual class you will do comfortably in your home.
Free Bonus!
As an added bonus, we are adding a free 5th class where you and your dog will be creating an art masterpiece that is made without your dog getting paint on them. You'll find the true Paw-casso inside of your dog!
The class format
This class is different from any other class we've offered. You do not have to leave your home! That means that dogs who are shy, fearful, reactive, or overexcited toward other dogs or people can participate.
Each week about 5-7 days prior to the group class you will receive several instructive self-paced videos plus written instructions that will show you how to do each of that week's tricks and activity/game.  You can choose to practice any or all of them by observing the video demo and reading the instructions. Refer back to them as often as you like!
On the scheduled day and time, the whole class will meet up for a live 30-40 minute virtual lesson (via Zoom) where your instructor will coach you on how to improve your tricks or help you with any trick training issues you may be having. We've got you! You're not in this alone.
As you progress, some of the tricks will be put together with music to create a fun routine of you 'dancing' with your dog!
There are virtually no props needed to teach your dog (or puppy) the tricks. To do the activities you will gather the supplies you need ahead of time, many of which you can find around the house. The others will be inexpensive and you can order them in advance from Amazon or your fave retailer, should you choose to do that activity. (That's right, you can customize the course to do just what you want!)
Don't wait to register or you'll miss it. This fun in-home class is just for you. Let the games begin!
Can't do the full class? If the class is not full you are welcome to do single class drop-ins for $30.00 per class. You can also choose to do just the bonus Paw-casso painting week (but why miss the rest of the fun)!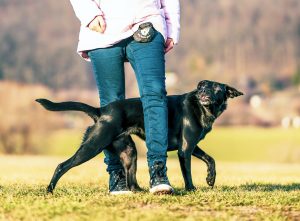 Here's why you should take this class
Have tail-wagging fun!
Build skills, teamwork, and eager performance so that you get better listening skills from your dog every day.
Burn some energy so that your dog gets into less trouble at home; a tired and satisfied dog is a calmer dog!
Improve your dog's attention and focus so they can become better behaved.
Learn some new skills that you can do and play at home whether you have a high energy dog or a couch potato.
Games motivate both dogs and owners to interact and create fun. When you share fun, your dog wants to pay attention to you.
Prerequisites: Not many!
A healthy and happy dog and a fun-loving dog parent.
A computer/laptop/tablet/phone with a camera and mic; and wifi. (Worried about the technology? Don't! We mean it when we say we've got you. We can walk you through it before your first class begins.)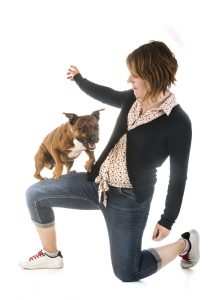 Tricks, Treats & Fun Weekly Plan
Week 1
Bow
Spin
Through & Come
Activity: It's a Wrap!
Week 2
Crawl
Peekaboo
Touch
Activity: Shell game
Week 3
Weave
Two Paws up
Hoop Jump
Activity: Tic Tac Toe – You play together! (Seriously.) Do you think you can beat your dog?
Week 4
Sit Pretty
Roll over
Back up
Activity: Having a ball!
Bonus week
Paw-casso painting. You help your dog create an art masterpiece (without getting paint on either of you!)