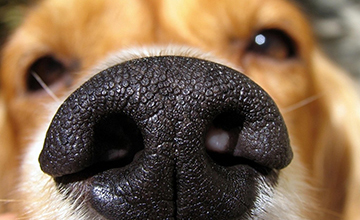 Teacher
Cheryl Vanvoorhies
Category
Special Interest
$ 145.00
Nose Work classes work on an exciting concept that allows participants of any skill level to join any class. Each class is a mixed group of different levels of experience which allows everyone to learn from each other plus there is less waiting to begin a class. Every search is personalized to the skill level of your dog so your dog always receives the challenges he or she is ready for. You can register whether you are new to Nose Work or you have taken one or more Nose Work classes and have a more experienced dog! Class size is limited to 6 dogs so don't wait to register to secure your spot in this amazing class.
The Nose Knows!
Dogs have an amazing sense of smell and a natural desire to sniff, search and hunt. The sport of K9 Nose Work is designed dogs using their noses to develop your dog's natural scenting abilities by using their desire to hunt and their love of toys, food and exercise. It's a great way for your dog to have fun, build confidence, and burn lots of mental and physical energy. In this class we take your dog's instinctual skill and teach them to use it to play games with their noses!
Your dog's nose is about 100 times more sensitive than your own. A dog can detect 1 teaspoon of sugar in the water it would take to fill two Olympic sized swimming pools. Your dog is built to sniff. And what happens in your dog's brain may be even more important. It's here that dogs are able to discriminate between smells and components of smells, which can be further enhanced through training.
Why Do Nose Work?
Provides mental and physical energy burn
Builds relationship between handler and dog
Confidence builder for the dog
Any human can teach it to their dogs.
Any dog with a nose can learn it.
NO prerequisites except dog must have a nose!
The most amazing enrichment for your dog.
Dogs LOVE to do this.
You can do this work anywhere in any weather.
Dogs get very satisfied and quite tired doing Nose Work.
It's Fun!