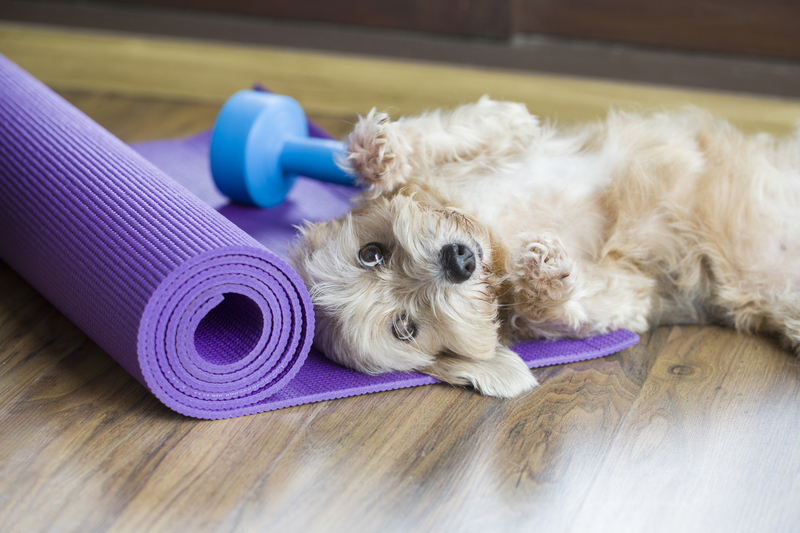 Age
6 months of age and up
Duration
6 group + 1 assessment + 6 private coaching
Category
Special Interest
$ 399.00
NAMA-STAY! Welcome to
K9 Fit Club: Commit to Be Fit
Exercise and wellness for you and your dog.
Why leave your dog at home while you work out? You know your dog is a happy puppy when they get exercise too! Make your workout more fun and rewarding by adding your best friend as your workout partner. Bringing your favorite hound can be fun and muttivating. That's why Lucky Dog is excited to partner with Coach Mandi Garcia and K9 Fit Club, Palm Beach Gardens.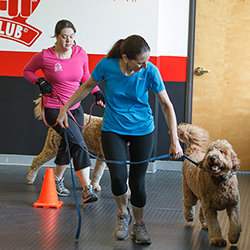 We are offering an intro class, Commit to Be Fit, which is a unique class where both the human their dog can exercise and spend quality time together.  Get a great workout and pawsitive training while seeing what K9 Fit Club can do for your fitness.
This class is geared for people of all fitness levels, even the novice, and is a great starting point for people looking to get back in shape.
You get all of this:
Six small group fitness classes up to 45 minutes* in duration at Lucky Dog with your fave Fido.
One private intake session to address your current level of fitness along with determining your wellness needs to make the class more meaningful for you. The private session will be scheduled prior to the start of the group class.
Six private health coaching sessions scheduled at a time convenient for you and your Coach to build your foundation for personal wellness.
That is a total of 13 sessions, 6 group and 7 private, with Coach Mandi!
~~~~~~~~~~~~~~~~~~~~~~~~~~~~~~~~~~~~~~~
This is what you have to look forward to in this class:
In-depth personal fitness evaluation assessing blood pressure, resting heart rate, body composition, cardiovascular and muscular fitness.
Comprehensive intake process for your dog which includes their daily activity, medical history and getting to know their individual personalities.**
Curriculum-based lifestyle coaching discussing S.M.A.R.T. goal setting; nutrition education like label reading, portion control, and macronutrient exploration; fitting in fitness throughout the week; becoming your own health advocate and building your personal foundation for success; – and yes, homework will be assigned for you AND your pup designed to increase your success and keep you motivated (or muttivated!).
~
Still not sure? Choose your time in an upcoming  

FREE

 K9 Fit Club Demo Day on  Saturday, March 21st. CLICK HERE now.
*Participants do not have to complete a full 45-minute class if their ability is not yet commensurate with class goals. You can go at your own pace.
**For class safety, only dogs that are considered social in nature and show no fear or aggression towards people or other dogs will be admitted.