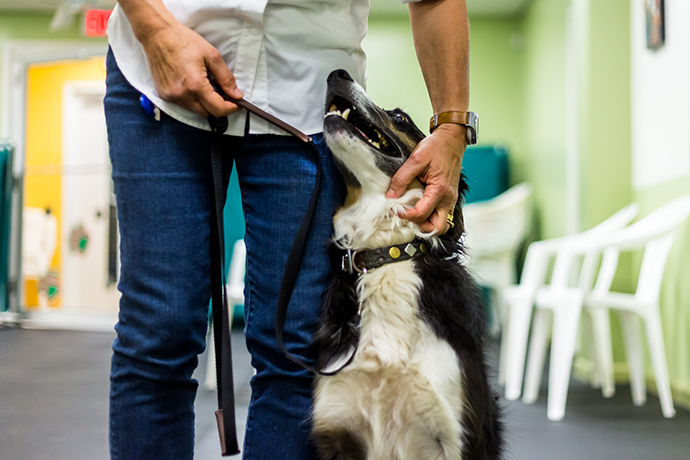 Age
~5 months of age and up
Duration
1 hr per week / 6 Weeks
Category
Obedience / Manners
$ 165.00
You've discovered how much fun it is to work with your dog. Perhaps it was in Focus Foundation Obedience & Manners (level 1), or My Dog Has CLASS. Or perhaps you've been building some solid skills at home. We hope that you're on a learning roll together, and you want to keep going. You will strengthen what you've learned, advance to new skills, increase your teamwork, and enjoy the interaction of learning with your dog. Taking this next level class is a great idea!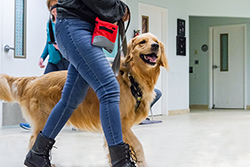 Training is the key to unlocking your dog's potential by establishing a line of communication. Through training and learning, you develop a better understanding of your dog, and he learns to better understand you. The skills taught in this class offer you and your dog a more confident working partnership with increased focus and motivation. This class will prepare dog/human teams to move forward in dog sports such as Obedience and Rally by developing foundation skills.
We will work on:
Building attention and motivation
Spin left and right
Heeling: in rhythm, pace changes, halts, change of direction, turns, find heel position
Settle on the mat
Walking on a loose lead
​Skills required to pass the Canine Good Citizen test:

Accepting a friendly stranger
Stay
Come when called
Stay with supervised separation

We may add additional distractions as dogs demonstrate readiness.
Using break-out exercises such as spins and hop-up will be introduced as well as using play as a reward so bring a favorite toy that can be kept in your hand (no bouncy balls) as well as lots of small, soft treats.
Prerequisite:
This class is for dogs that get along well with other dogs and people (friendly or disinterested; no barking or lunging at others) as we will be doing some off-leash work in this class. One goal in Obedience is for the handler to have control of and focus from the dog whether on or off leash.
It's helpful to have graduated from Focus Foundation or a similar class. Your dog should have basic skills.